Project Planning Underway
Friday, February 26, 2021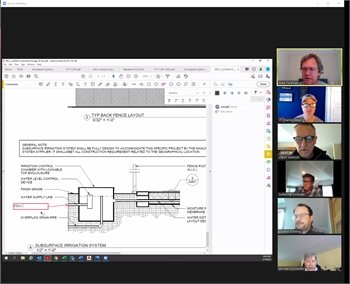 Having raised sufficient funds for the Park Board to give the project a green light, the planning staff of the MPRB are conducting weekly planning meetings to work out the details of the court construction with C.R. Peterson, Inc. (the clay court contractor), GA Design (MCCC architect), and MCCC board members. The collaboration is going quite well!
$10,000 USTA Northern
Matching Grant

The MPRB asked us to raise $20,000 to finish off the funding for this project and with the generous support of many people, we did it! Thanks to all of you who came through for us!