MCCC News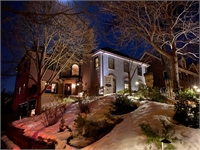 Cocktails for Clay Event a Big Success!
Saturday, March 7, 2020
Over 85 people gathered at the home of Lynda and Chris Stout to raise over $10,000! This allowed us to leverage a $10,000 USTA Northern matching grant. Thanks to everyone who came to the party and gave!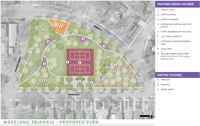 MPRB Releases Final Master Plan Draft
Friday, February 14, 2020
The Southwest Parks Plan Community Advisory Committee (CAC) has released the final draft of the Master Plan for Waveland Triangle and are looking for feedback. Let them know that you support building clay courts!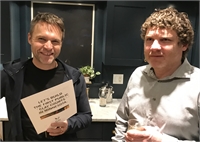 Waveland Triangle Neighbors Gather
Friday, February 7, 2020
MCCC was invited to present the clay court plan to a group of neighbors at Waveland Triangle in Linden Hills. Superintendent Al Banguora and Commissioner Meg Fourney attended and spoke on behalf of the project. Thanks to Sarah and Jeff Pitts for inviting us into their home!
Boxing Day For Clay
Thursday, December 26, 2019
MCCC hosted the First Annual Boxing Day for Clay Event. Thanks to all who participated. If you played with somebody and can't remember their name, click here to see a copy of the event draw. Can't wait to do it again next year!